Due to COVID-19 all AHF Pet Partners' events are temporarily suspended.
Companion animals offer humankind a vast range of gifts including: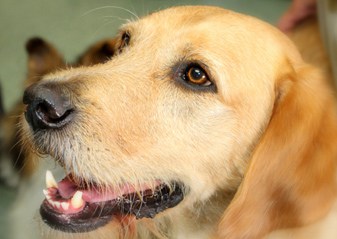 Security
Companionship
Forgiveness
Comfort
Loyalty
Unconditional love
The AHF supports Southern California programs that understand how much these gifts enhance our lives.
In an effort to broaden the scope of the foundation's activities to include both the medical and psychosocial arenas, we partner with area institutions to provide therapeutic and educational support through our Pet Partner and READ programs.
For more information about our program CLICK HERE.
Your donation helps to support the work of our Pet Partner and READ programs. Help us bring pet therapeutic and educational support services to our community in Southern California.