The lawsuit claims Purina markets their pet foods as "Natural" when they contain synthetic ingredients.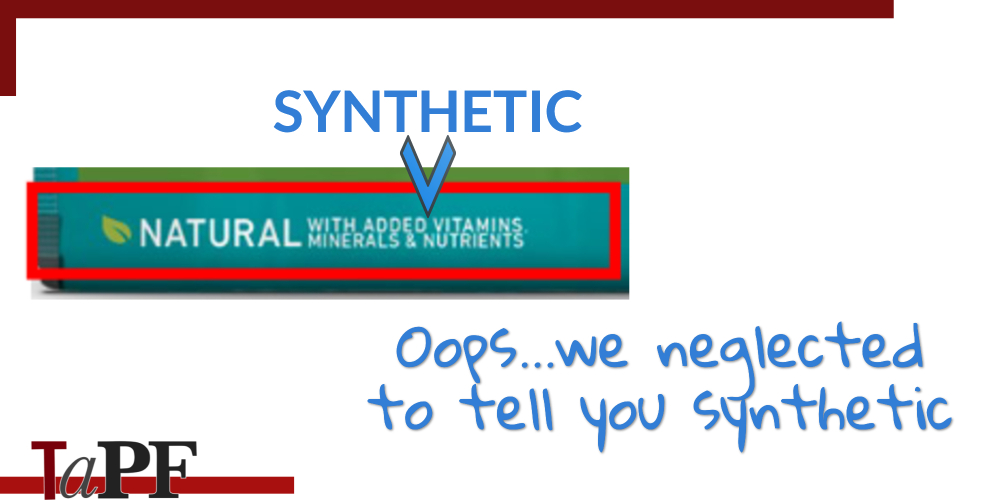 A lawsuit was recently filed against Purina Petcare Company in the state of New York. The lawsuit claims Purina markets its pet foods "in a systematically misleading manner that many of its products are natural" – when the pet foods actually contain "multiple synthetic ingredients."
The lawsuit states: "Defendant clearly claims the Products are 'natural' on the Products' label, capitalizing on the preference of health-conscious pet owners to purchase pet food that is free from synthetic ingredients." The court documents provide this example:
The lawsuit continues: "However, Defendant's Products contain multiple synthetic ingredients." Examples of synthetic ingredients provided were "zinc sulfate, copper sulfate, calcium pantothenate (or D-calcium pantothenate), thiamine mononitrate, l-lysine hydrochloride, pyridoxine hydrochloride, and menadione sodium bisulfite complex."
"As a result of its deceptive conduct, Defendant violates state consumer protection statutes and has been unjustly enriched at the expense of consumers."
"Defendant's labeling and advertising puts forth a straightforward, material message: the Products contain only ingredients that are natural. Reasonable consumers would understand Defendant's labeling to mean that the Products contain only natural ingredients, and not any synthetic substances."
"Because the labeling claim uses the word 'and' rather than 'but,' and does not specify that the added vitamins, minerals and/or nutrients are synthetic, a reasonable consumer would expect that the 'added vitamins, minerals and nutrients' are natural as well."
Do you agree? Does Purina's label claim – "Natural Cat Food with added vitamins, minerals & nutrients" transparently tell consumers this pet food contains un-natural (synthetic) ingredients? Or is the statement misleading?
For more information on this lawsuit pet owners can contact the law firm listed on the court documents:
BURSOR & FISHER, P.A.
Joshua D. Arisohn
Julian C. Diamond
1330 Avenue of the Americas, 32nd Fl.
New York, NY 10019
Telephone: (646) 837-7150

Wishing you and your pet(s) the best,
Susan Thixton
Pet Food Safety Advocate
Author Buyer Beware, Co-Author Dinner PAWsible
TruthaboutPetFood.com
Association for Truth in Pet Food

Become a member of our pet food consumer Association. Association for Truth in Pet Food is a a stakeholder organization representing the voice of pet food consumers at AAFCO and with FDA. Your membership helps representatives attend meetings and voice consumer concerns with regulatory authorities. Click Here to learn more.
What's in Your Pet's Food?
Is your dog or cat eating risk ingredients? Chinese imports? Petsumer Report tells the 'rest of the story' on over 5,000 cat foods, dog foods, and pet treats. 30 Day Satisfaction Guarantee. Click Here to preview Petsumer Report. www.PetsumerReport.com
Find Healthy Pet Foods in Your Area Click Here

The 2023 List
Susan's List of trusted pet foods. Click Here to learn more.

The 2023 Treat List
Susan's List of trusted pet treat manufacturers. Click Here to learn more.
Learn More